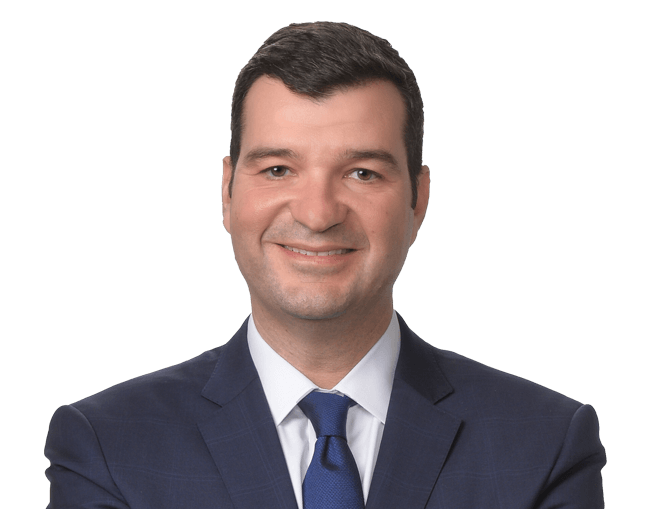 George Lepeniotis is a member of the firm's Business, Acquisitions, and Securities Practice Group. He concentrates his practice in the areas of corporate and business law, mergers and acquisitions, real estate and construction, and litigation. George helps his clients navigate a variety of legal matters by combining his experience as a lawyer with his past experience in the banking industry and as a real estate developer and contractor.
George is also co-host of WNIT Economic Outlook where he travels weekly throughout the Michiana area to bring viewers interesting content shaping the region's economy. Prior to joining Krieg DeVault, George served as a Partner with Lee, Groves & Zalas in South Bend, Indiana, and as a Managing Partner of GRD Investments where he oversaw the daily activities of the company's real estate and medical facility development group.
Representative Experience
Served as counsel in the transition of numerous medical and dental facilities
Served as counsel in numerous commercial real estate transactions involving zoning, assessment, title, environmental and government incentives issues
Served as counsel in the sale, transfer and merger of multiple small to mid-sized closely held corporations
Advised corporate clients on various business and legal matters including contracts, administrative law, regulatory procedures and employment law matters
Participated in over 20 bench and jury trials in both first and second chair with exceedingly favorable verdicts on client's behalf
Litigation practice experience includes discovery, motion practice, trials, alternative dispute resolution, complex corporate negotiations, appellate work, legal research and writing, and pre-trial preparation
Represents corporate, individual, institutional, and municipal clients in both Indiana and Michigan
Publications & Presentations
Lepeniotis, G. (2019) The Sanctity of the Hoosier Paycheck, Historical Context and Practical Pointers to Evaluate Unpaid Wage Claims. Indiana Lawyer: DTCI Section Volume 30, No. 1 2019.
Lepeniotis, G. (2015) Intentional Acts and the Limits of a Liability Carrier's Duty to Defend. DTCI: Indiana Civil Litigation Review. Volume 12, 2015.
Groves, J., Leichty, D., Lepeniotis, G. The Form Objection During Depositions. Robert A. Grant American Inn of Court Quarterly Meeting. South Bend, IN, USA, 2015.
Lepeniotis, G. Issues in Dental & Medical Facilities Liabilities. Patterson Dental Regional Sales Meeting. South Bend, IN, USA, 2015.
Polando, G., Lepeniotis, G., McKeever, J., Can and Should a Successful Ineffective Assistance of Counsel Claim Lead to Attorney Discipline? Robert A. Grant American Inn of Court Quarterly Meeting. South Bend, IN, USA, 2016.
Lepeniotis, G., Moderator – State Court Magistrate Judges Panel. Robert A. Grant American Inn of Court Quarterly Meeting.
Professional/Civic Associations
Indiana State Bar Association – Member
St. Joseph County Bar Association – Member
Robert A. Grant American Inn of Court – Program Director & Member
Defense Trial Counsel of Indiana (DTCI) – Member & Publications Editor
State Bar of Michigan – Member
Berrien County Bar Association – Member
Junto Goose & Duck Club – Member
United States Cycling – Member and Categorized Racer
American Red Cross – Volunteer
American Diabetes Association – Tour de Cure Fund Raiser & Green Jersey Rider
St. Andrews Greek Orthodox Church, South Bend, Indiana – General Counsel
Agia Paraskevi Greek Orthodox Church, New Buffalo, Michigan – General Counsel
Sunburst Races – Volunteer
Education
J.D., Chicago Kent College of Law at the Illinois Institute of Technology, Chicago, Illinois, 2013
B.A. in English, Andrews University, Berrien Springs, Michigan, 1995
Bar & Court Admissions
Indiana (2013)
Michigan (2017)
U.S. District Court for the Northern District of Indiana
U.S. District Court for the Southern District of Indiana
U.S. District Court for the Western District of Michigan
U.S. Court of Appeals 7th Circuit