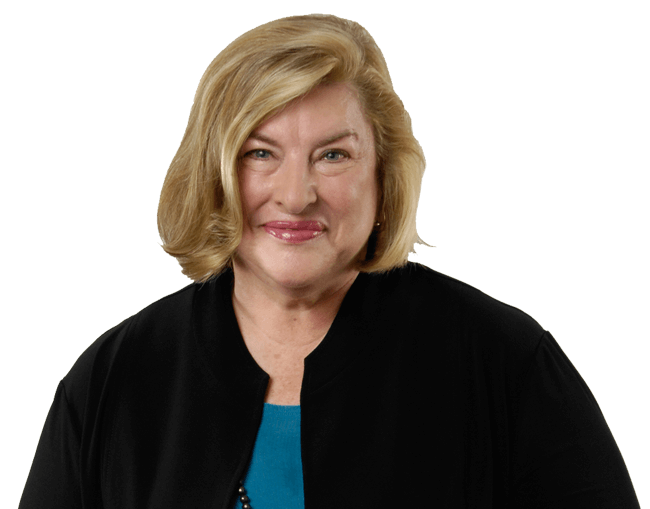 Leah Mannweiler retired as a partner with Krieg DeVault LLP in January 2019. Ms. Mannweiler joined the firm in 1989 and was admitted to the partnership in record time. She served as chair of the firm's Health Care Practice Group and was a core member of the Group. Ms. Mannweiler's practice was concentrated in the areas of health care, human services, and government relations. Her clients included general acute care hospitals, mental health centers and chemical dependency/psychiatric hospitals, nursing facilities, physician practices, group homes, and other health care professionals and facilities. A substantial part of her practice involved advising hospitals and others on Medicaid and Medicare reimbursement issues and counseling health care providers on the formation of networks and structures to meet the challenges of managed health care and market competitiveness. She developed an expertise in Medicaid supplemental payment programs for hospitals, nursing homes, and other types of health care providers and Medicaid disproportionate share payments for hospitals serving high percentages of poor and uninsured patients. She was instrumental in the development of programs for enhanced Medicaid payments for hospitals, nursing facilities, ambulance providers, and faculty physicians in the State of Indiana.
Ms. Mannweiler previously served for four years as the Executive Assistant for Health and Human Services to Governor Robert D. Orr of Indiana, where she had oversight and liaison responsibility with the Indiana State Departments of Health, Public Welfare, Mental Health, Human Services (now FSSA), Health Professions Bureau (now Professional Licensing Agency (PLA)), Commission on Vocational and Technical Education, State Student Assistance Commission, and Advocacy Services.
Prior to service to the Governor, she was the Supervising Deputy Prosecutor of the Child Support Division in Marion County, where the program won the National Program Achievement Award for its reorganization and twelve-fold increase in child support collections. Ms. Mannweiler was also a Founding Board Member of the Lugar Excellence in Public Service Series and currently serves as an Honorary Governor of that organization, helping to select the class for the program each year.
Other Awards include, but are not limited to:
One of Indianapolis' Most Influential Women – 1997
One of Top Health Care Lawyers in Indianapolis – 1999
Best Lawyers in America 2007-2019
Sagamore of the Wabash (2) – Awarded by both Governor Robert D. Orr and Governor Eric Holcomb
2018 Richard M. Fairbanks Circle of Hope Award Recipient

Ms. Mannweiler was a member of the American, Indiana State, and Indianapolis Bar Associations. She was also a member of the American Health Lawyers Association, the Health Law sections of the Indiana and Marion County Bar Associations, Kappa Kappa Gamma Sorority and the Indianapolis Alumni Association. She continues to serve on the Board of Hope Academy, Fairbanks' public charter recovery high school. She also served as Chair of that Board and previously served as the Vice-Chairman of the Board of Directors of Fairbanks Hospital. She was also a Past Chair of the Easter Seals Crossroads Rehabilitation Center Board. Previous Board memberships also include: Visiting Nurse Service, Inc. of Indiana; Indiana Foundation for Hand Surgery Research and Education, Inc.; the Ruth Lilly Center for Health Education; the Marion County Mental Health Association, the Governor's Task Force on Organ Transplantation; and MDwise, a Medicaid managed care entity.
Leah Mannweiler was born in Indianapolis, Indiana. She is the mother of three children and has two grandchildren. She received a Bachelor's Degree in English Literature from DePauw University in 1972 (Cum Laude) and her Law Degree from Robert H. McKinney School of Law: Indiana University in 1976. She was admitted to the Indiana Bar in 1976.
Questions relating to health care matters related to Ms. Mannweiler's previous health care practice areas should be directed to Meghan M. Linvill McNab, Amanda K. Schipp or Thomas N. Hutchinson.