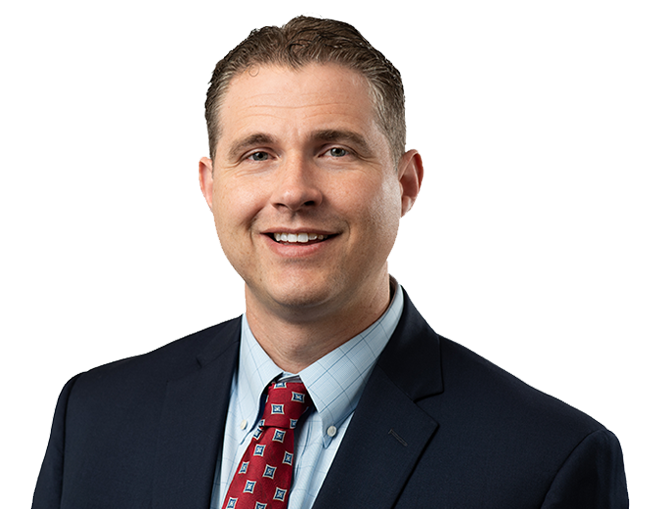 Shawn Peterson is an attorney in the firm's Public Finance and Municipal Law Practice. Shawn represents business and non-profit clients, specifically in managing complex incentive and project finance transactions. He concentrates his practice in federal, state and local economic development incentives and project and working capital financings for high growth businesses and impactful nonprofit organizations.
Shawn has more than 20 years of economic development, tax and public and private finance law experience with a focus on real estate development and business relocations and expansions resulting in new capital investment, job creation and workforce training initiatives. In doing so, he has served as counsel for local, regional and state economic development entities, developers, expanding businesses, high growth companies, and tax credit investors. Shawn has extensive expertise in federal new market tax credits, Indiana state tax credits, tax increment financing, and other federal, state and local incentives. With a focus on attracting investment to underserved communities, Shawn has worked to create partnerships and incentive structures to help catalyze growth. Shawn has served as lead project incentive counsel for the state's largest Redevelopment Tax Credit award and for large urban and rural New Markets Tax Credit projects. He has assisted Northern Indiana organizations in securing more than $70 million for regional entrepreneurship, workforce and development initiatives from corporate, philanthropic and governmental sources. He has also worked with state leaders to assist in the enhancement of capital formation initiatives, increasing state program leverage ratios from 1.2 to 1 to nearly 10 to 1.
Shawn has also served as past vice president and general counsel for the Indiana Economic Development Corporation (IEDC). There, he negotiated agreements that led to more than 7,500 jobs and $1.3 billion in capital investments. He also secured more than $100 million in federal funding for entrepreneurship and green energy programs.
Prior to serving at the IEDC, Shawn served as counsel for the South Bend Redevelopment Commission and the City of South Bend Board of Public Works on various real estate, municipal finance and economic development matters.
Professional Associations
Member, Indiana State Bar Association
Member, Trinity Evangelical Free Church, South Bend, Indiana
Awards & Recognitions
The Indiana Lawyer Leadership in Law: Up and Coming Lawyer - Award Recipient, 2011
Seminars & Presentations
Presenter, "The Opportunity Zone Program: Selecting Your Opportunity Zones (Indiana)," March 14, 2018
Presenter, "The Opportunity Zone Program: Selecting Your Opportunity Zones (Indiana)," March 8, 2018
Education
J.D., magna cum laude, University of Notre Dame Law School, Notre Dame, Indiana, 2003
B.S. in Business Economics & Public Policy, Highest Distinction, Indiana University, Bloomington, Indiana, 2000
Bar & Court Admissions
Indiana (2003)
U.S. District Court for the Northern District of Indiana (2003)
U.S. District Court for the Southern District of Indiana (2003)
Practices
Industries
Insights

July 11, 2023