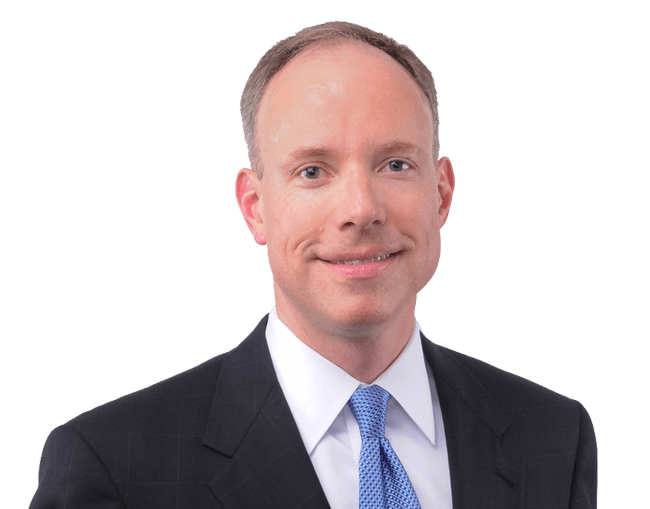 C. Daniel Motsinger
Partner
May 23, 2023: It is with great sadness that we announce to you the passing of our beloved and valued friend and partner, C. Daniel Motsinger. Those that had the opportunity to work with Dan know the high level of professionalism he brought to his clients and his position at our firm. The Krieg DeVault family will greatly miss his friendship, professionalism, and his years of dedicated service. Our thoughts are with Dan's wife and their family during this difficult time.
- Executive Committee | Krieg DeVault LLP
Mr. Motsinger's experience in creditors' rights, bankruptcy, and commercial law spanned more than 35 years. He served as practice group leader of the firm's Creditors' Rights/Bankruptcy Practice from 1996 to 2021.
Mr. Motsinger was certified in Business Bankruptcy by the American Board of Certification of Bankruptcy and Creditors' Rights Attorneys and was the 2011 Chair of the Board of Directors of that organization, an served as its Emeritus Director. He represented creditors, debtors, and investors in litigation and bankruptcy cases throughout the United States. Mr. Motsinger testified before the Congressionally-appointed National Bankruptcy Review Commission in 1997. He served as a judicial clerk to U.S. District Judge James Lawrence King in Miami, Florida, and as a judicial intern and research assistant to the Administrative Assistant to the Chief Justice, Supreme Court of the United States.
Representative Experience
Represented medical services provider creditor in In re Fayette Memorial Hospital Association, Inc., Case No. 18-07762-JJG-11 (Bankr. S.D. Ind., Indianapolis Div.)
Represented major equipment lessor in Chapter 11 reorganization case of In re JIF Electric, Inc., Case No. 15-70030 (Bankr. W.D. Tex., Midland Div.)
Represented medical professional creditors in In re Monroe Hospital, LLC, Case No 14-07417-JMC-11 (Bankr. S.D. Ind., Indianapolis Div.)
Represented senior secured creditor in Chapter 11 reorganization case of In re Orange County Environmental LLC, et al., Case No. 6:12-bk-16730-KSJ (Bankr. M.D. Fla., Orlando Div.)
Represented purchaser of a substantial portion of debtor's assets in In re Coach AmGroup Holdings Corp., Case No. 12-10010 (KG) (Bankr. D. Del.)
Represented purchaser of a substantial portion of debtor's assets in In re Tefft Bridge & Iron LLC, Case No. 12-40140-reg-11 (Bankr. N.D. Ind., Hammond Div. at Lafayette)
Represented largest unsecured creditor in In re Ellis, Case No. 10–16998–AJM–7A (Bankr. S.D. Ind., Indianapolis Div.), reported at 2011 WL 5147551 (October 27, 2011)
Represented senior secured creditor in In re MNM Properties, LLC, Case No. 09 B 03491 (Bankr. N.D. Ill., Eastern Div.)
Represented debtor as Special Healthcare Counsel in In re Progressive Healthcare, LLC, Case No. 09-24669-JPK-11 (Bankr. N.D. Ind., Hammond Div.)
Represented equipment creditors in In re Critical Access Health Services Corp. d/b/a Washington County Memorial Hospital, Case No. 09-92085-BHL-11 (Bankr. S.D. Ind., New Albany Div.)
Represented significant creditor in In re ATA Airlines, Inc., et al., Case No. 08-03675-BHL-11 (Bankr. S.D. Ind., Indianapolis Div.)
Represented major creditors in In re Champ Car World Series, LLC, fdba Open Wheel Racing Series, LLC, fdba Corkscrewacquisitions, LLC, Case No. 08-02172-AJM-11 (Bankr. S.D. Ind., Indianapolis Div.)
Represented purchaser of substantial portion of debtor's assets in In re Heartland Memorial Hospital, LLC, aka Illiana Surgery and Medical Center, LLC, et al., Case No. 07-20188-JPK-11 (Bankr. N.D. Ind., Hammond Div.)
Represented major landlord in In re Winn-Dixie Stores, Inc., et al., Case No. 3:05-bk-03817-3F1 (Bankr. M.D. Fla., Jacksonville Div.)
Represented major creditors In re ATA Holdings Corp., et al., Case No. 04-19866-BHL-11 (Bankr. S.D. Ind., Indianapolis Div.)
Represented major secured lender in In re Burlington Motor Carriers, Inc., and Jolliff Transportation, Inc., Case No. 01-10409-AJM-7A (Bankr. S.D. Ind., Indianapolis Div.)
Represented bond indenture trustee as creditor In re Heartland Steel, Inc., Case No. 01-80081-FJO-11 (Bankr. S.D. Ind., Terre Haute Div.)
Represented senior se-cured lender in In re Paul Harris Stores, Inc., et al., Case No. 00-12467-BHL-11 (Bankr. S.D. Ind., Indianapolis Div.)
Represented major creditor in In re Qualitech Steel Corporation, et al., Case No. 99-03364-AJM-11 (Bankr. S.D. Ind., Indianapolis Div.)
Represented purchaser of substantial portion of debtors' assets in In re Sun TV and Appliances, Inc., and Sun Television and Appliances, Inc., Case No. 98-2107 (MFW) (Bankr. D. Del.)
Represented major lessor of skilled nursing facilities in IN re Delmar Limited Partnership, Case No. 98-14320-FJO-07A
Represented largest unsecured creditor (as chair of Official Committee of Unsecured Creditors) in In re Millers Cove Resources, Inc., Case No. 96 B 23041 (Bankr. N.D. Ill., Eastern Div.)
Represented debtor in successfully confirming Chapter 11 plan of reorganization in In re Stylus, Inc., Case No. SB-91-12053 MG (Bankr. C.D. Calif., San Bernardino Div.)
Seminars & Presentations
Speaker, "Recent Seventh Circuit Decisions on Preferential Transfers," Annual Bankruptcy Institute (ICLEF), 2017
Speaker, "Ethical Issues for Bankruptcy Practitioners," Annual Bankruptcy Institute (ICLEF), 2016
Speaker, "From the Creditor Perspective: Chapter 11 Plans," Annual Bankruptcy Institute (ICLEF), 2015
Speaker, "Critical Concepts for Avoiding Lender Liability (What All Lenders Should Know)," American Bankruptcy Institute's Central States Bankruptcy Workshop, 2015
Speaker, "Anything but Absolute: The Evolution of the Absolute Priority Rule in Individual and Corporate Cases," American Bankruptcy Institute's Caribbean Insolvency Symposium, 2014
Speaker, "In re Castleton Plaza, LP, 707 F.3d 821 (7th Cir. 2013): The Impact of the Seventh Circuit's Decision on Single-Asset Real Estate Reorganization Cases," Annual Bankruptcy Institute (ICLEF), 2013
Speaker, "Ethical Issues for Bankruptcy Practitioners," Annual Bankruptcy Institute (ICLEF), 2012
Speaker, "Ethical Considerations in Representing Banks and Borrowers," UCC & Commercial Transactions (ICLEF), 2012
Speaker, "'Burning Down the House': Mortgage Issues in Chapter 7 Cases," American Bankruptcy Institute's Central States Bankruptcy Workshop, 2012
Speaker, "Bankruptcy Considerations," Banking Litigation (Risk Management Association), 2012
Speaker, "Standing Issues in Bankruptcy (MERS and Special Servicers)," Annual Bankruptcy Institute (ICLEF), 2011
Speaker, "The Next (Tidal) Wave of Cases - Healthcare Restructuring and Insolvencies", American Bankruptcy Institute's Central States Bankruptcy Workshop, 2010
Speaker, "Ethical Considerations in Representing Banks", Banking Law and Regulation (ICLEF), 2010
Speaker, "Avoiding Professional Liability: Aiding and Abetting Client Wrong-doing and Other Liability Risks," American Bankruptcy Institute Central States Bankruptcy Workshop, 2007
Speaker, "Annual Bankruptcy Institute," Indiana Continuing Legal Education Forum (ICLEF), 2001-2008
Speaker, "Bankruptcy: A Creditor's Perspective in Indiana," Lorman Education Services, 2003-2006
Speaker, "Lender Liability: Bankruptcy Considerations," Lender Liability in Indiana, Lorman Education Services, April 2004
Speaker, "What Business Lawyers Need to Know about the Proposed Bankruptcy Reform Act", Indianapolis Bar Association Business Section, August, 2002
Speaker, "What the Business Lawyer Needs to Know About the Future Bankruptcy Reform Act", Business Law Institute, ICLEF, December, 2001
Speaker, "Lender Liability – Bankruptcy Considerations", Lender Liability in Indiana, Lorman Education Services, June, 1997
Speaker, "Chapter 11: Plan Drafting and Post-Confirmation Issues", American Bankruptcy Institute Central States Bankruptcy Workshop, June, 1997
Speaker, "Judgment Enforcement: The Basics," Lorman Education Services, October, 1996
Speaker, "Nuts & Bolts of Enforcing Out-of-County, State and National Judgments in Indiana", Indianapolis Bar Association Commercial and Bankruptcy Section, March, 1995
Speaker, "Lien Priorities and Enforcement," Representing the Business Creditor, ICLEF, April, 1993
Speaker, "Mechanics Liens and Bankruptcy, " The Cambridge Institute, June, 1993
Publications
Author, "President Signs Bankruptcy Threshold Adjustment and Technical Corrections Act of 2022," June 24, 2022
Co-Author, "Protecting Against Insolvency Risks related to Customers and Suppliers," November 18, 2021
Author, "Update Regarding CFPB's Finalized Changes to Regulation F to Implement the Fair Debt Collection Practices Act," November 16, 2021
Author, "Mandatory Federal Registration Requirement for High-Volume Paper Bankruptcy Notice Recipients Effective December 1, 2021," November 12, 2021
Co-Author, "Protecting Against Insolvency Risks related to Customers and Suppliers," November 18, 2021
Co-Author, "Indiana Supreme Court Curtails Attempted Expansion of Exceptions to General Rule Regarding Successor Liability in Corporate Transactions," May 7, 2021
Author, "President Signs COVID-19 Bankruptcy Relief Extension Act of 2021," March 31, 2021
Author, "Indiana Supreme Court Declines (1) to Clarify Meaning of "Tolled Interest" and (2) to Further Protect Stimulus Payments under its 2020 Emergency COVID-19 Pandemic Orders," March 24, 2021
Co-Author, "Does Retention of Property Violate the Automatic Stay in Bankruptcy? The Supreme Court Weighs In," January 19, 2021
Author, "Bankruptcy Court Holds Federal Credit Union to be Government Unit for Purposes of the United States Bankruptcy Code," January 6, 2021
Author, "Bankruptcy Relief Provisions Contained in Consolidated Appropriations Act, 2021," December 23, 2020
Co-Author, "CFPB Issues Finalized Changes to Regulation F to Implement The Fair Debt Collection Pratices Act," December 16, 2020
Author, "Moratorium on Indiana Residential Foreclosures and Evictions Extended Through August 14, 2020," July 31, 2020
Co-Author, "A Hospital' Bankruptcy Filing Dramatically Changes the Equation for Medical Providers," June 8, 2020
Author, "Indiana Supreme Court Further Extends Partial Protection of CARES Act Recovery Rebates," May 31, 2020
Author, "Commercial Collection Issues in a COVID-19 Economy," May 10, 2020
Author, "Preparing for the (Likely) Coming Waves of Bankruptcies," May 4, 2020
Author, "Indiana Supreme Court Orders Partial Protection of CARES Act Recovery Rebates Payments," April 20, 2020
Co-Author, "The CARES Act: Creditors' Rights & Bankruptcy," March 26, 2020
Author, "A Message from Krieg DeVault LLP's Creditors' Rights and Bankruptcy Practice Group on Our Response to the Coronavirus COVID-19 Pandemic," March 23, 2020
Author, "Indiana Court of Appeals Expands De Facto Merger Exception to the General Rule Regarding Corporate Liability for Debts," March 8, 2020
Author, "Seventh Circuit Confirms that the Bankruptcy Code Expressly Subordinates a Seller's Reclamation Claim to the Prior Rights of a Secured Creditor," February 19, 2020
Author, "Indiana Supreme Court Rejects Imposition of "Rule of Reasonableness" on the Statutes of Limitations Applicable to a Lender's Pursuit of a Defaulted Mortgage Installment Promissory Note," February 19, 2020
Author, "New Bankruptcy Code Amendments Change Legal Landscape for Creditors," September 8, 2019
Co-Author, "Are You A "Health Care Business" for Bankruptcy Purposes?", May 1, 2019
Author, "Is the Debtor a Health Care Business," NABTalk, Winter 2014
Author, "Legal Underpinnings of Certification," American Bankruptcy Institute Journal, Vol. XXXII, No. 8," September 2013
Author, "Standing Issues in Bankruptcy (MERS and Special Servicers)," Best of ABI 2012: The Year in Consumer Bankruptcy, edited by Susan E. Hauser and Alane A. Becket, American Bankruptcy Institute, 2012
Author, "ABC Names New Officers, Directors, Emeritus Directors and Certified Attorneys," American Bankruptcy Institute Journal, Vol. XXX, February 2011
Author, "Life in the Fire House: Representing Creditors In Bankruptcy Cases," Inside the Minds: Bankruptcy Litigation and Dispute Resolution, Aspatore Books, 2008
Author, "A Closer Look at Post-BAPCPA Trends," Aspatore Thought Leadership: Bankruptcy and Restructuring Law 2008, Aspatore Books, 2008
Author, "The Bankruptcy Reform Act of 1994: New Mines in the Minefield," 38 Res Gestae 16, 1994
Professional Associations
Emeritus Director, American Board of Certification of Bankruptcy and Creditors' Rights Attorneys*
Former Member, American Bankruptcy Institute's Central States Bankruptcy Workshop Advisory Board
Member, American Bankruptcy Institute
Member and Former Chair, Indianapolis Bar Association - Commercial Law & Bankruptcy Section
Member, Indiana State Bar Association - Creditors' Rights Section
Member, Indiana Association for Corporate Renewal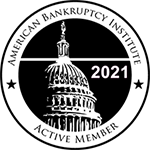 Civic Involvement
Member, Indiana Supreme Court Commission on Character & Fitness for Admission to the Bar for Region IV
Treasurer and Board Member, The Historical Society of the U.S. District Court for the Southern District of Indiana, Inc.
Former Treasurer and Board Member, Neighborhood Advocacy Corporation
Former Volunteer Lawyer, Community Organizations Legal Assistance Project
Awards & Recognitions
Indiana Super Lawyers, 2004-2023 (Top Fifty, 2009-2012; 2018-2019)
Illinois Super Lawyers, 2020-2023
Super Lawyers Business Edition, 2012, 2013, 2015
Super Lawyers Corporate Counsel Edition, 2009, 2010
Fellow, Indiana Bar Foundation
Distinguished Fellow and Distinguished Life Fellow, Indianapolis Bar Foundation
Martindale-Hubbell Peer Review Attorney Rating A-V Preeminent 4.9/5.0
Certifications
Board Certified - Business Bankruptcy - American Board of Certification*
The State Bar of California – Certified Legal Specialist: Business Bankruptcy Law (American Board of Certification)
Legal Lean Sigma® White Belt
*The Supreme Court of Illinois does not recognize certifications of specialties in the practice of law and this certificate is not a requirement to practice law in Illinois

Education
J.D., cum laude, University of Michigan Law School, Ann Arbor, Michigan, 1982
A.B., summa cum laude, Hillsdale College, Hillsdale, Michigan, 1979
Co-Valedictorian
Bar & Court Admissions
Indiana (1982)
Florida (1983)
California (1988)
Illinois (2013)
U.S. District Court for the Northern District of Indiana (1982)
U.S. District Court for the Southern District of Indiana (1982)
U.S. District Court for the Middle District of Florida (1983)
U.S. District Court for the Southern District of Florida (1983)
U.S. District Court for the Northern District of California (1987)
U.S. District Court for the Central District of California (1988)
U.S. District Court for the Eastern District of California (1988)
U.S. District Court for the Southern District of California (1989)
U.S. District Court for the Northern District of Illinois (2008)
U.S. Court of Appeals 9th Circuit (1988)
U.S. Court of Appeals 7th Circuit (1991)
U.S. Court of Appeals 11th Circuit (2009)
Supreme Court of the United States (2001)
Foreign Languages